Offer your customers a quality bifold door profile by choosing Your Price Window Sales Ltd. We supply the brand new Zillion Bifold Doors to installers across London, Surrey, Kent, Sussex, Berkshire & Essex, with lead times of 5-10 working days for standard RAL colours and dual colours are 2-3 working weeks. These doors are preassembled, with the doors in situ as well, allowing for easy installation within your customer's home. This door can also come in a kit, making it perfect for properties with tight access.
Priced at £600 per fully-glazed leaf in any standard RAL colour, you're sure to offer your customer the best quality product by choosing Your Price Window Sales Ltd. These brand new bifold doors are accompanied with a guarantee of quality. The frame has a 10-year guarantee and the glass has a five-year guarantee. By choosing Your Price, you'll offer your customer quality products as standard.
Your Price Window Sales Ltd has manufactured and supplied Zillion Bifold Doors to the trade, new build and commercial sector for more than 25-years. Through getting your Zillion Bifold Doors from Your Price, you can have complete peace of mind you're getting the best product for your project. Call us today to find out why Your Price is your go-to double glazing supplier.
Maximum Sightlines
The slimline frame of our Zilliom Bifold Doors gives your customer maximum sightlines. The frame can accommodate large panes of glazing. This allows your customer to flood their home with natural light. This will create the illusion of more space within their property and panoramic views of their garden.
For homeowners with young children or pets, Zillion Bifold Doors are ideal. Your customer will be able to keep an eye on their loved ones from the comfort of indoors. This means should anything happen, they can quickly act upon it.
Energy Efficient Design
Aluminium bifold doors previously had a reputation for not being as thermally efficient as other materials. The modern aluminium profile we use in our Zillion Bifold Doors can achieve U-values of 1.4 W/m2K. The frame of the door works alongside the panes of glazing to trap in pockets of warm air.
Even in the colder winter months, our Zillion Bifold Doors will help keep your customer's house warm. This means the London or Surrey homeowner will start to rely less upon their central heating for warmth. With these bi-fold doors, your customer will lower their energy bills. As energy consumption lessens, so too will the carbon footprint of the property.
Accredited System
You can offer your London or Surrey customers they are getting the best product by offering Zillion Bifold Doors. These doors can be manufactured to PAS24 standards for security. This provides the homeowner with the complete peace of mind their home has the best protection. Our bifolds are also tested to BS6375 Part 1: 2009 for maximum weatherproofing.
To offer further peace of mind, our Zillion Bifold Doors have undergone air, wind and water testing. For air, they are rated Class C4, 600Pa. For wind, these doors are rated Class A3, 1200Pa. For water, Class 9A, 600Pa.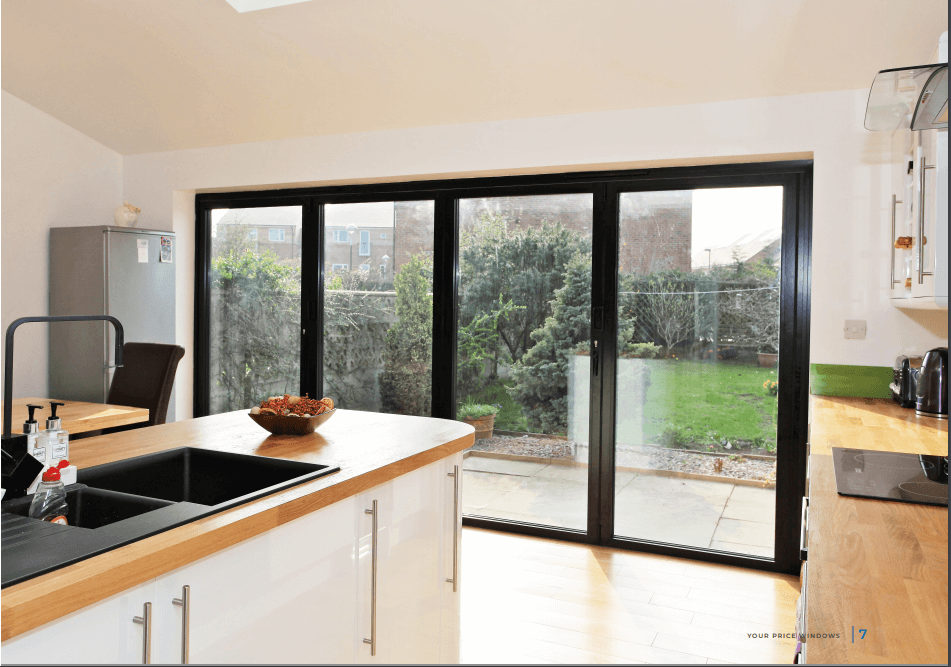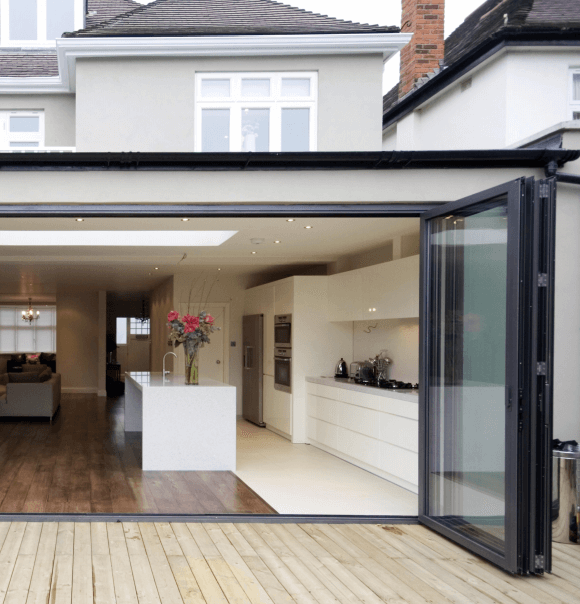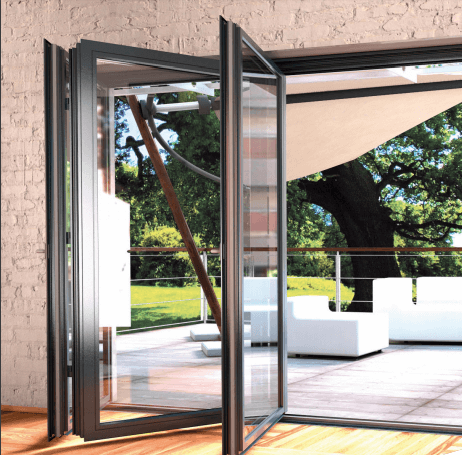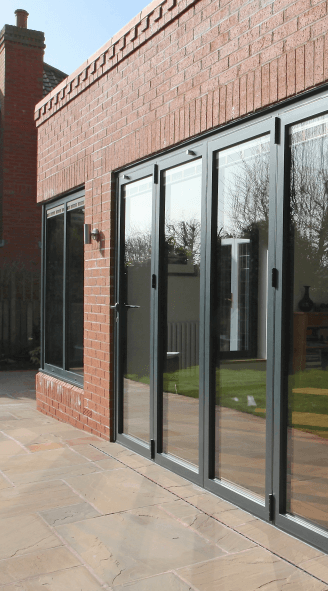 Customisable Design
We appreciate that every homeowner has their own style and taste. That's why our Zillion Bifold Doors can be customised to perfectly fit your London, Surrey or Berkshire home. The first customisable feature is the glass. Your customer can choose both double or triple glazed units, with 28mm, 32mm and 35mm options available. This means they can increase the security and thermal performance of their property.
Glazing is not the only customisable feature of our Zillion Bifold Doors. You can choose a sash size of 1200mm to 3000mm high and 120mm wide. This means this door can fit seamlessly into any size property. Low threshold options can also be incorporated, making this door perfect for homeowners that require pushchair or wheelchair access.
Finally, the homeowner can customise our Zillion Bifold Doors in single or dual colour, with White, Black or Anthracite Grey options available. These colours are powder-coated, offering lasting quality. The handles also come in five different finishes, so your customer can truly get a bespoke bi-fold door for their property.
Easy Operation
Our Zillion Bifold Doors operate on above ground bottom rollers. This allows them to be continuously used for many years to come. Aluminium as a material can offer far extended use to the London or Surrey homeowner.
Quality Guaranteed
By choosing our Zillion Bifold Doors, you can give your customer complete peace of mind our doors are the best for your customers. That's why we accompany our doors with a product guarantee. In the unlikely event anything goes wrong with the door within this period, your customer will be covered.
Through offering our guarantee, you'll make it easier to sell your Zillion Bifold Doors to your customer. We take great quality and care during the design process, ensuring the products we offer truly fit the brief and the needs of the London, Surrey or Berkshire homeowner. To find out more about the guarantee we offer with our Zilliom Bifold Doors, call our team today.
Zillion Bifold Door Prices London
If you'd like to discuss how you can offer your customer Zilliom Bifold Doors, don't hesitate to get in touch. You can call our team on 02086 400 380 or fill out our online contact form.
Or why not start a bifold door quote. Just enter a few details to receive a bespoke estimate, with no obligation to book.