Are you searching for the best priced trade uPVC windows in Reigate, Surrey
Aluminium windows, sash windows, roof lanterns, conservatories and porches available for the trade in Reigate. Call our local windows manufacturer!
When it comes to our trade customers, we know what they need to help grow their business, keep their own customers happy and lower their costs. We have grown our trusted business over a quarter of a century and we are now leading trade suppliers of a huge range of windows, roof lanterns, doors, porches, conservatories and other glazing products in Reigate, Kingswood and beyond.
We supply a range of people and companies, including construction companies, builders, windows and doors fitters, tradesmen, private individuals, architects, commercial property managers and others. The other side of our business also offer a supply and fit service, so we know the pressures you are under to deliver to your own customers and we will never let you down! Do you need your uPVC windows in a rush? We can deliver them in just one working day!
Whether you need the latest technically-advanced triple-glazed aluminium window systems or a single double-glazed uPVC window, our team are here to help. All our products are fabricated in-house within our South London studio to your exact requirements. All windows come in a huge range of styles, colours and finishes to suit a huge variety of different properties, from homes, to offices and other buildings.
They are all designed to exceed Building Regulations, including Document L. Standard double glazing averages 3w/m2k, whilst our double glazing averages 2w/m2K with the majority of products below 1.9 w/m2K – this equates to some serious savings on energy bills. If every home in the UK replaced their old windows with more energy efficient models, they would be savings of £700million per year!
We partner award-winning brands like Origin and Kommerling to bring you the very latest in window and door design. You can expect doors that are aesthetically pleasing, thermally efficient and that have a range of exceptional security features. We regularly check the market and our prices to keep them low, meaning you can keep your overheads at a minimum.
Supplying customers all over the South East: We service trade customers throughout the whole of London, Surrey and the South East, including window supply in Guildford.
On-site factory and production: All our windows and other products are manufactured within our South London factory to order.
Made to order: We make your windows and doors exactly how you would like them, to your exact specifications and measurements. Most of our windows come in countless colours with single colour or dual colour options.
Fast turnaround times: We are completely in charge of the fabrication process so make it our priority that you get your products when you need them.
Trusted by the trade: We aim to build long-term relationships with our trade customers. Many of them have been using our services for ten years or even longer!
Talk to us now about your window requirements by calling 020 8640 0380.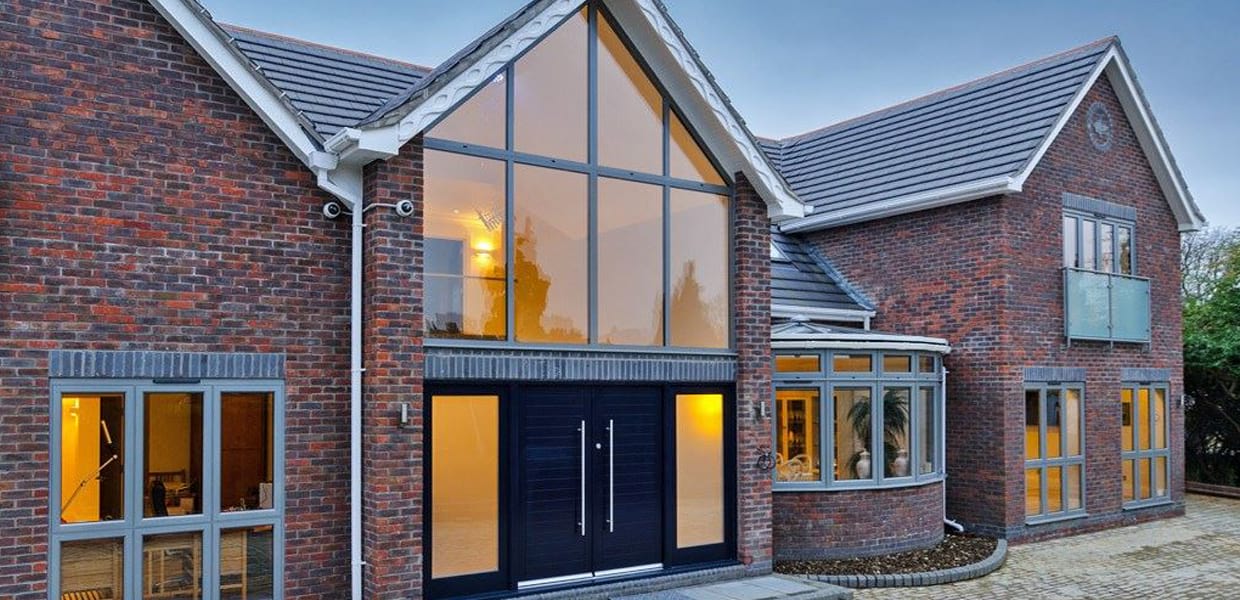 Trade price windows in Reigate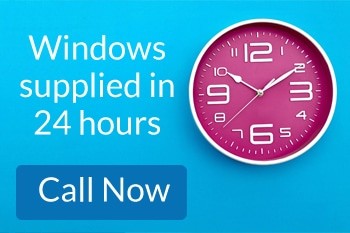 Get a Quote for Our Supply-Only Double Glazing
Timeless aluminium skylights, roof lights and roof lanterns for trade customers in Reigate, Surrey
Manufactured to offer slimline profiles, larger glazing and better views, our aluminium roof lanterns, roof domes and roof lights are the ideal solution for customers looking to bring a contemporary and stylish addition to their property. We fabricate, supply and deliver a huge range of glazing to the trade in Reigate, including windows, doors, conservatories, roof lanterns, porches, aluminium skylights, roof domes and roof lights. Offering minimal sightlines, maximum light and ultimate performance, our range of roof domes, roof lights and roof lanterns are designed by the likes of Atlas and other leading and award-winning brands.
Whether the project you are working on is within a traditional, contemporary, new build or period home, our roof glazing systems can be designed and made to measure for the perfect fit. You will also be able to cater for your customers' taste, including colour choice and a range of other options, including ventilation choices.
For a free quote, call us now on 020 8640 0380.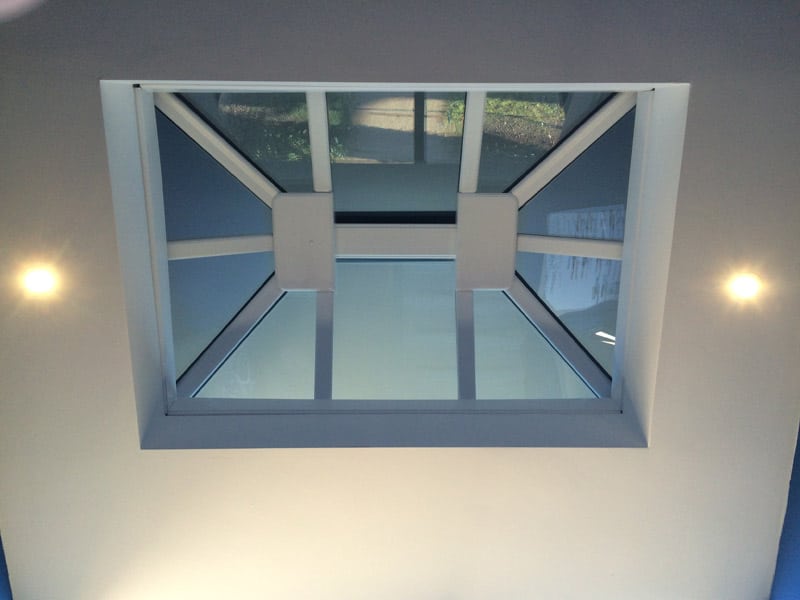 Bespoke porches and conservatories made to order in Kingswood
Porches and conservatories both add much needed space to any property, without the need to move. Perhaps your customers would like to add energy efficiency and security to their home – both these products will help save money on energy costs and boast a host of fantastic security features.
Stunning supply only sash windows in Reigate
Sash windows have traditionally been regarded as a classical and beautiful style and their popularity is enduring. However, rather than use traditional timber for fabrication, which rots over time and needs lots of maintenance, choose from our selection of uPVC box sash windows. Designed to look like timber, these windows are practical, easy to use and low maintenance; they even tilt inwards for ease of cleaning! Expertly sealed and water tight, they are also thermally efficient.
Supply only Georgian bar windows in Kingswood
Our Georgian bar systems from Kommerling will add a touch of period style to any set of windows. These are designed specifically to fit onto Kommerling windows and provide a cost-effective alternative to the 'stick on' styles.
Sustainable and strong aluminium windows in Reigate
Aluminium has started to become increasingly popular due to its strength and eco-friendly properties. We manufacturer aluminium windows allow for slim frames and wide expanses of glass, offering panoramic views of outside spaces and plenty of light. With a whopping 20-year guarantee, they also offer peace of mind.
Suppliers of uPVC windows in Kingswood
You can expect top quality engineering and thermal efficiency with our made to measure uPVC windows. Designed to last and with thermal efficiency and security at the forefront of their design, they will keep you warm and safe.
Get a trade price quote in Reigate today for uPVC windows, aluminium windows, sash windows, conservatories, porches and roof lanterns!
Call us now on 020 8640 0380, email sales@yourpricewindows.com or fill in our online enquiry form and we will get back to you.
Your Price Windows offer a wide range of uPVC and aluminium products ready for supply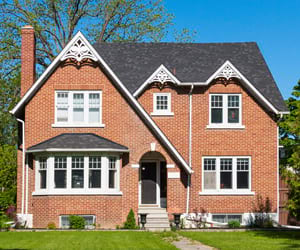 Classic Windows
From uPVC to aluminium frames, all sizes & configurations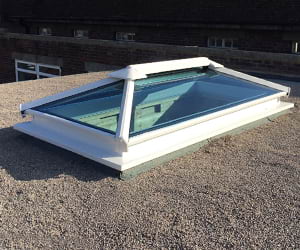 Roof Lanterns
Bring light flooding into your home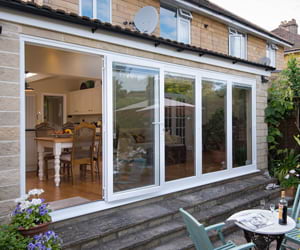 Bifold Doors
Add more light to your home with our full range of bifolds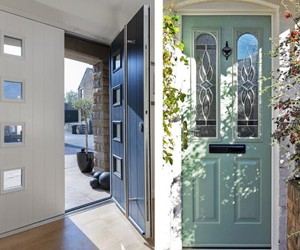 Doors
A wide range of doors including composites, bifolds, & uPVC