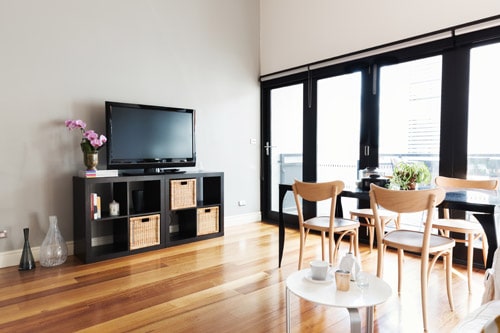 Bifold doors offer the perfect blend of good looks and practicality, so it's easy to see why they have become immensely popular in recent years, particularly in residential properties. Whether you're planning a new extension or looking for a quick and easy way to overhaul a room, bifold doors offer a number of benefits.
Here are our top three reasons why you should consider bifold doors for your home.
A better connection to the outdoors
Because bifold doors fold back in sections, they dramatically open up a room and help connect the home to the garden or terrace. This link between the inside and outside has been one of the key trends in windows and doors over the past few years, as homeowners are increasingly looking to blur the lines between their indoor and outdoor space. Today's bifold doors come with free-gliding systems that slide open with ease, and low thresholds ensure there is no step up or down involved – so the transition from one space to another is utterly seamless.
Maximum natural light
Light is one of the critical factors that affect our enjoyment of a room, and good light levels make a space feel larger, airier and much more pleasant to be in. In this respect, bifold doors cannot be beaten. Even when they are closed, and even on the gloomiest day, bifold doors provide the best way of bringing all-important natural light into a room. So, if you have a room that you feel isn't reaching its full potential or isn't being used as much as it could be, lack of light could be the reason. Imagine that same room flooded with natural daylight and giving you uninterrupted views of the garden. Isn't that a room you'd want to spend more time in?
Extremely high security and energy efficiency standards
When you choose bifold doors for your home, you don't have to make sacrifices on energy efficiency and security. Our bifold doors are manufactured to the highest security standards and come with tough frames, high-security hinges, and an eight-point locking system with large shoot bolts. Plus, with certified U-values that exceed building regulations by a large (and industry-beating) margin, you can be certain your bifold door will guarantee excellent energy and thermal efficiency.
At Your Price Windows, our beautiful bifold doors are all made in the UK and come with a 20-year guarantee, giving you total peace of mind and confidence. To find out more about how bifold doors can transform your home, contact Your Price Windows today.