Let in more light with bespoke aluminium skylights and roof lanterns fabricated near Twickenham, London
Transform any home or commercial property with our incredible range of skylights, roof lanterns, flat rooflights, and other roof glazing, designed for your property in Twickenham or Hounslow.
Designed by the likes of Atlas, Stratus, Origin, K2, Flatglass and other industry leaders, we design and fabricate your glazing in our South London facility and can deliver it to your site quickly – all for an unbeatable price. We have been supplying residential and trade customers with the most advanced glazing on the market for over 25 years and have a wealth of double glazing and triple glazing expertise.
Whether you are a homeowner looking for a slimline aluminium roof lantern for your new kitchen extension, or you a trade customer looking for a company who will not only supply you with affordable double glazing but will assist you at all times, then Your Price Windows is the company for you.
We can supply our rooflights next day in Twickenham & Hounslow

Our roof lanterns are not only stunning to look at and a real architectural focus for any property, but they are robust, long-lasting and energy-efficient. They are guaranteed to increase the value and marketability of your property and will illuminate the space, all year round, making it a more enjoyable place to spend time. Even a night, you can gaze at the stars.
Roof lanterns, rooflights, roof domes or skylights suit many homes and business properties and are a great addition to offices, shops, bathrooms, bedrooms, kitchens and living areas.
All of our glazing is designed bespoke to your needs. From size and shape, through to colour and hardware, the choice is yours. We can manufacture both uPVC and aluminium roof glazing on demand. Some roof glazing even has the ability to open and close, allowing you control over ventilation, whilst other products have self-cleaning glass, for zero maintenance.
Call us now to discuss your trade windows, double glazing, and state of the art roof lantern. We can be reached on 020 8640 0380.
We work with only the best rooflights and roof lantern brands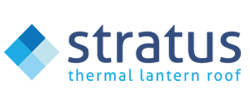 Stratus roof lanterns
We supply purpose-designed roof lanterns designed by Stratus, who offer some of the most innovative designs on the market. These modern and contemporary roof lantern structures offer superior performance and great aesthetics.
Whether you are having a kitchen extension or replacing an old roof lantern, these products create roomy and warm spaces for you to enjoy.
Available in 2-way, 3-way or contemporary designs, with sizes up to 3m by 6m.
Made in a choice of durable powder-coated finishes, with grey or white interior finish.
With polyamide nylon glass composite thermal breaks, it is up to 65 percent more thermally efficient than conventional aluminium roof systems.
With a 66 per cent smaller ridge than standard roof lantern systems, there is optimal light.
There is a 20 percent pitch and subtle purpose-designed top caps for a slimline look and maximum views of the sky.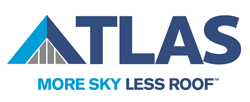 Atlas roof lanterns & skylights
We fabricate and supply roof lanterns and skylights from Atlas. There will be the ideal choice whatever you are looking for.
Roof lanterns
Available in all sizes from 1m by 1m to 8m by 5m.
Can be made in designs, including contemporary, regular, circular and pyramid
Available in over 150 RAL colours
Different pitch options available
Ultra-low sightlines for a minimalist aesthetic
Superior thermal performance with U Values of 0.9w/m2k for double glazing and 0.6w/m2k for triple glazing
Flat rooflights
Perfect for flat roof extensions or adding to existing roof spaces
10 year seal and easy clean coating guarantee as standard
U Value of 1.3 w/m2k for energy saving
Minimalistic contemporary design with flush glazing for a modern and slimline appearance
Unique aluminium external and internal capping and structural uPVC core for maximum light and the feeling of an open roof space
Local double glazing specialists for trade roof lanterns or supply and installation of roof lights in and around Hounslow (TW18)
There are a number of roof glazing solutions, and our experienced team is on hand to help you fulfil your requirements. We are based locally, so are always happy to provide no-obligation consultations and to provide quotes. We work throughout the nearby areas, supplying and fitting glazing in Wandsworth and Wimbledon.
All uPVC and aluminium roof glazing products are made to order, offering a vast choice and range of options, designed for all customers' unique needs.
Roof lanterns: Roof lanterns are a glass roof, elevated on top of a flat roof, adding a sense of style and appeal to any property. Gazing into the ever-changing skyline is a real pleasure and they always distribute light evenly across any room.
Roof lights or skylights: This is a flat structure fitted into the construction of the roof. Stylish and sleek, these roof light products will also open up any home and give it a welcome injection of natural light.
Supplying high quality roof lanterns and rooflights to both trade customers and homeowners. Our rooflights can be supplied in 24 hours if you need them in a hurry
For an affordable quote for rooflights, skylights or roof lanterns in Twickenham, call our team
We can help you with your glazing needs. Call our glaziers now on 020 8640 0380 or email sales@yourpricewindows.com