Made to order trade roof lanterns supplied near Teddington, London
Are you looking for aluminium or uPVC rooflights for your loft to bring in more light? Perhaps you are thinking about installing a new roof lantern in your extension? Or maybe you are a trade customer looking for state-of-the-art glazing? Here at Your Price Windows, we supply trade and residential customers in Teddington, Ham and the wider areas of Greater London, with a massive range of products.
Our double glazing manufacturers offer all the latest and most innovative products by leading brands like Origin, Kommerling, Stratus and Atlas. As well as trade windows and doors, we fabricate aluminium pyramid skylights, rooflights, roof domes and roof lanterns. These products not only act as a stunning architectural feature but can add an abundance of natural light and will make a property more energy efficient.
We can supply our rooflights next day in Teddington & Ham

We have been at the forefront in the glazing industry for a quarter of a century and have an in-depth knowledge of all our products and the benefits they offer. Alongside our trade service, where we work alongside builders, construction companies, architects and other trades, we also offer a supply and fit service to homeowners who are looking for a seamless fit.
We can offer advice and guidance at any time, whether this is about fitting and aftercare or the design of your roof lantern or other roof glazing. Whether you want to install new roof glazing or replace an old and inefficient roof lantern, our roof systems will fill the room with natural light and turn any roof into a real talking point.
Supply and supply and fit of all types of roof glazing
Specialists with over 25 years' experience
Customers are at the heart of our business
We manufacture and supply, giving us a real edge over our competitors
All roof systems available at highly-competitive prices
An efficient service, with rooflights available in just 24 hours in an emergency
If you would like to find out more, please give us a call on 020 8640 0380. Or if you would prefer, please come by our showroom and talk to our friendly team in person.
We work with only the best rooflights and roof lantern brands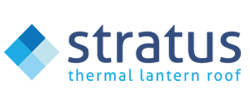 Stratus roof lanterns
We supply purpose-designed roof lanterns designed by Stratus, who offer some of the most innovative designs on the market. These modern and contemporary roof lantern structures offer superior performance and great aesthetics.
Whether you are having a kitchen extension or replacing an old roof lantern, these products create roomy and warm spaces for you to enjoy.
Available in 2-way, 3-way or contemporary designs, with sizes up to 3m by 6m.
Made in a choice of durable powder-coated finishes, with grey or white interior finish.
With polyamide nylon glass composite thermal breaks, it is up to 65 percent more thermally efficient than conventional aluminium roof systems.
With a 66 per cent smaller ridge than standard roof lantern systems, there is optimal light.
There is a 20 percent pitch and subtle purpose-designed top caps for a slimline look and maximum views of the sky.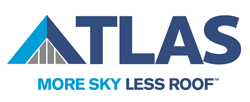 Atlas roof lanterns & skylights
We fabricate and supply roof lanterns and skylights from Atlas. There will be the ideal choice whatever you are looking for.
Roof lanterns
Available in all sizes from 1m by 1m to 8m by 5m.
Can be made in designs, including contemporary, regular, circular and pyramid
Available in over 150 RAL colours
Different pitch options available
Ultra-low sightlines for a minimalist aesthetic
Superior thermal performance with U Values of 0.9w/m2k for double glazing and 0.6w/m2k for triple glazing
Flat rooflights
Perfect for flat roof extensions or adding to existing roof spaces
10 year seal and easy clean coating guarantee as standard
U Value of 1.3 w/m2k for energy saving
Minimalistic contemporary design with flush glazing for a modern and slimline appearance
Unique aluminium external and internal capping and structural uPVC core for maximum light and the feeling of an open roof space
Let the sunshine in with lantern roofs in and around Ham (TW11)
Turn your roof into a feature and flood your home with natural light, thanks to our selection of almost frameless roof glazing from Atlas and Stratus. Whether you are architect looking for aluminium skylights, or you are on the hunt for a show-stopping roof lantern, we are the team to call. Even when the sun is not shining, these products bring a huge amount of natural daylight.
Thin and light, our roof lanterns have clean and slim line. Stratus lanterns have a 66 percent smaller ridge than standard roof lantern systems.
Systems are twice as thermally efficient as competing brands, leading to excellent insulation and fuel saving
Bespoke designs, customised to your exact specifications, with a vast range of colours and designs available
Suitable for traditional and contemporary properties
Supplying high quality roof lanterns and rooflights to both trade customers and homeowners. Our rooflights can be supplied in 24 hours if you need them in a hurry
Order your slimline aluminium roof glazing systems online in Teddington now
For a no-obligation quote, call now on 020 8640 0380 or email sales@yourpricewindows.com