Beautiful supply only bespoke roof lanterns delivered in and around Sunbury, Middlesex
A small and dark space in any home or commercial property can be transformed by the introduction of roof domes, roof lanterns, aluminium skylights or rooflights. Working in Sunbury, Shepperton and the wider areas, we are recommended double glazing manufacturers and supply an array of roof glazing and other double glazing in your local areas and beyond.
We can supply our rooflights next day in Sunbury & Shepperton

Roof lanterns offer an influx of light and can be built in any size or shape, to fit with your interior. They make a stunning architectural feature in any home and offer excellent energy efficiency too. Our roof lanterns are designed by Atlas and Stratus and offer the following benefits:
Slimline and discreet sightlines: Our almost frameless roof lanterns feature ultra-slim hardware with much smaller ridges than other systems, leading to maximised views and natural light allowance. Due to the inherent strength of aluminium, they can carry larger expanses of glass without compromising on structural integrity.
Thermally efficient: Our roof lanterns are very thermally efficient, working to increase the heat retention in any property. Atlas roof lanterns have U Values of 1.0W/m2K, so you are kept at a comfortable temperature all year round. Stratus roof lanterns feature polyamide nylon, glass composite thermal breaks, which are 533 times more efficient than aluminium.
Strong and robust: Due to the premium materials used and modern manufacturing techniques, these products are exceptionally strong and hard-wearing and have lengthy guarantees.
Design flexibility: We offer a whole host of design choices, finishes and sizes. All roof lanterns and other roof glazing is available in over 150 RAL colours, including the most popular choices, such as black, white, grey, grey on white and black on white. You can also choose dual colours, for different internal and external colours.
Low-maintenance: Our aluminium roof lanterns require little maintenance to keep them looking new. They will also never rot, rust, warp or flake when exposed to the elements for a long time. There is also an option of self-cleaning glass
Contact us now on 020 8640 0380. A member of our team will be more than happy to give you a quote based on your exact specifications. We supply and fit roof lanterns and skylights throughout the local areas, including in Thames Ditton and Teddington.
We work with only the best rooflights and roof lantern brands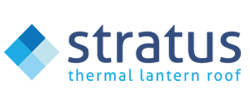 Stratus roof lanterns
We supply purpose-designed roof lanterns designed by Stratus, who offer some of the most innovative designs on the market. These modern and contemporary roof lantern structures offer superior performance and great aesthetics.
Whether you are having a kitchen extension or replacing an old roof lantern, these products create roomy and warm spaces for you to enjoy.
Available in 2-way, 3-way or contemporary designs, with sizes up to 3m by 6m.
Made in a choice of durable powder-coated finishes, with grey or white interior finish.
With polyamide nylon glass composite thermal breaks, it is up to 65 percent more thermally efficient than conventional aluminium roof systems.
With a 66 per cent smaller ridge than standard roof lantern systems, there is optimal light.
There is a 20 percent pitch and subtle purpose-designed top caps for a slimline look and maximum views of the sky.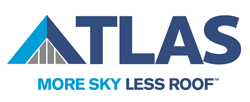 Atlas roof lanterns & skylights
We fabricate and supply roof lanterns and skylights from Atlas. There will be the ideal choice whatever you are looking for.
Roof lanterns
Available in all sizes from 1m by 1m to 8m by 5m.
Can be made in designs, including contemporary, regular, circular and pyramid
Available in over 150 RAL colours
Different pitch options available
Ultra-low sightlines for a minimalist aesthetic
Superior thermal performance with U Values of 0.9w/m2k for double glazing and 0.6w/m2k for triple glazing
Flat rooflights
Perfect for flat roof extensions or adding to existing roof spaces
10 year seal and easy clean coating guarantee as standard
U Value of 1.3 w/m2k for energy saving
Minimalistic contemporary design with flush glazing for a modern and slimline appearance
Unique aluminium external and internal capping and structural uPVC core for maximum light and the feeling of an open roof space
Flat roof lights supplied and fitted near Shepperton (TW16)
Rooflights are flat structures rather than pitched ones, so are built into the structure of your roof, like traditional aluminium skylights. This is a smart choice if you do not want to see it from the outside. Whether installed into a new extension or converted loft, they can offer up to 40 percent more light than a traditional window.
We offer a myriad of choices, including electronically-controlled rooflights, which open and close to allow more ventilation.
Supplying high quality roof lanterns and rooflights to both trade customers and homeowners. Our rooflights can be supplied in 24 hours if you need them in a hurry
For prices for supply only pyramid roof lanterns and roof domes in Sunbury, call us
We can be reached on 020 8640 0380 or via email at sales@yourpricewindows.com