Slimline roof domes, aluminium skylights and roof lanterns made near Strawberry Hill, London
Your Price Windows are one of the leading suppliers of all types of roof lanterns, aluminium skylights and rooflights in Strawberry Hill, Whitton and the nearby areas of London. Our range of products are manufactured within our South London double glazing factory, to superior standards.
We partner with leading brands, including roof glazing specialists Atlas and Stratus, to bring our customers the very latest products on the market. We work wither homeowners, architects, roofers, developers, construction companies, builders and many others. We offer a trade, supply only service.
We can supply our rooflights next day in Strawberry Hill & Whitton

The difference having plenty of natural light in a space can be amazing, especially when you have chosen the right product. Roof lanterns, frameless roof domes and flat roof skylights can bring in up to three times more light than windows. Available in both aluminium and uPVC, our roof glazing offers exceptional levels of thermal efficiency with low U Values, meaning they are excellent insulators. They also offer sleek and contemporary lines and optimal glass sizes for incredible aerial views.
Our high-spec roof lanterns and skylights are an efficient and elegant solution, offering excellent glazing solutions for:
Homes
Offices
Living rooms
Restaurants
Flat roof extensions
Kitchen and living area renovations
Attics and loft rooms
Other commercial buildings
Our roof glazing can be ordered to match our supply-only glazing or other windows. Every product is made bespoke to order and is available in a wide range of shapes, designs, colours and glazing options. We can supply rooflights in just 24 hours.
If you are looking for supply only roof lanterns or other roof glazing, or you are looking to have one installed in your property, please call us now on 020 8640 0380. We work throughout the local areas, manufacturing roof lanterns for properties in Sunbury and Thames Ditton.
We work with only the best rooflights and roof lantern brands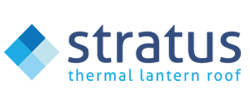 Stratus roof lanterns
We supply purpose-designed roof lanterns designed by Stratus, who offer some of the most innovative designs on the market. These modern and contemporary roof lantern structures offer superior performance and great aesthetics.
Whether you are having a kitchen extension or replacing an old roof lantern, these products create roomy and warm spaces for you to enjoy.
Available in 2-way, 3-way or contemporary designs, with sizes up to 3m by 6m.
Made in a choice of durable powder-coated finishes, with grey or white interior finish.
With polyamide nylon glass composite thermal breaks, it is up to 65 percent more thermally efficient than conventional aluminium roof systems.
With a 66 per cent smaller ridge than standard roof lantern systems, there is optimal light.
There is a 20 percent pitch and subtle purpose-designed top caps for a slimline look and maximum views of the sky.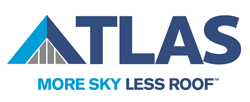 Atlas roof lanterns & skylights
We fabricate and supply roof lanterns and skylights from Atlas. There will be the ideal choice whatever you are looking for.
Roof lanterns
Available in all sizes from 1m by 1m to 8m by 5m.
Can be made in designs, including contemporary, regular, circular and pyramid
Available in over 150 RAL colours
Different pitch options available
Ultra-low sightlines for a minimalist aesthetic
Superior thermal performance with U Values of 0.9w/m2k for double glazing and 0.6w/m2k for triple glazing
Flat rooflights
Perfect for flat roof extensions or adding to existing roof spaces
10 year seal and easy clean coating guarantee as standard
U Value of 1.3 w/m2k for energy saving
Minimalistic contemporary design with flush glazing for a modern and slimline appearance
Unique aluminium external and internal capping and structural uPVC core for maximum light and the feeling of an open roof space
Atlas and Stratus roof lanterns supplied in and around Whitton (TW1)
Are you thinking about aluminium skylights or a roof lantern for your home or office? We supply products from leading names that offer innovation, superior design and wonderful functionality.
Atlas roof lanterns are held in place by 40mm aluminium frame rafters to create frameless roof lanterns. This slimline hardware cuts the visible sight of the rafters by 30 percent. From the outside the design is clean, with slimline external caps. These roof lanterns come in a range of shapes, including circular, contemporary, regular and pyramid.
Stratus roof lanterns are also discreet and stylish. They flood any interior with light and offer excellent thermal performance. They have polyamide nylon glass composite thermal breaks, which are 533 times more efficient than standard lanterns. They also have a 20-degree pitch and discreet top caps and internal covers for a clean and minimalist look.
Supplying high quality roof lanterns and rooflights to both trade customers and homeowners. Our rooflights can be supplied in 24 hours if you need them in a hurry
Welcome in the light! Call us for a no-obligation quote for trade roof lanterns, skylights and roof domes now
We cater for all domestic and commercial glazing projects. Call us now for a quote on 020 8640 0380 or email sales@yourpricewindows.com