uPVC Sash Windows Croydon
Enhance the look and feel of your customers home in Croydon with our incredible uPVC sash windows. With their classical appearance and simple styling, our vertical sash window range are perfect for any home in Croydon.
Sash windows are usually a popular choice for more period and traditionally styled properties. Moreover, with sash windows of old, customers often felt they did not uphold the standards in the performance that they need for their home.
That is where our modern uPVC sash windows beg to differ. Find out more about our extensive range of uPVC sash windows below.
Thermally Efficient Sash Windows
Our uPVC sash windows in Croydon will help your customers save money. Designed using premium uPVC from Kommerling, you can be sure that you are providing your customers with a premium sash window.
With our modern, insulated uPVC sash window systems you can be sure to portray to your customers that they will be sure to make considerable energy savings.
Windows make up to a third of a homes façade. Therefore you must install the best-in-class when it comes to your customers in Croydon. Our uPVC sliding dash windows fulfil all the requirements for thermal insulation and energy efficiency. Meaning your customers can keep their home insulated all year round, whilst reducing their heating bills.
Secure Sash Windows
Our supply only uPVC sliding sash windows are fitted with the latest security technology aimed at keeping your customers home safe in Croydon.
We understand that your customers are unlikely to choose you as their install if you cannot convince them your products are secure. That is why we offer our tradespeople vertical sliders with a uPVC profile that is one of the strongest windows on the market today.
To create this sense of security, our uPVC sash windows use multi-point locking systems to ensure they are practically impossible to break into. This means that, even with the latest of burglary techniques, unwanted visitors will not be able to enter your customers home in Croydon.
Modern Design
Although uPVC sash windows are generally considered the best option for more traditional and period properties. Our range of trade sash windows, use a modern uPVC profile that makes them a great choice for an array of homes in Croydon.
Your customers will reap the rewards of modern performance benefits such as thermal efficiency, modern security, durability, and longevity. Therefore, your customers will be investing in a modern sliding sash window that stands to last the test of time.
Our uPVC sash windows are the perfect addition to your customers home in Croydon.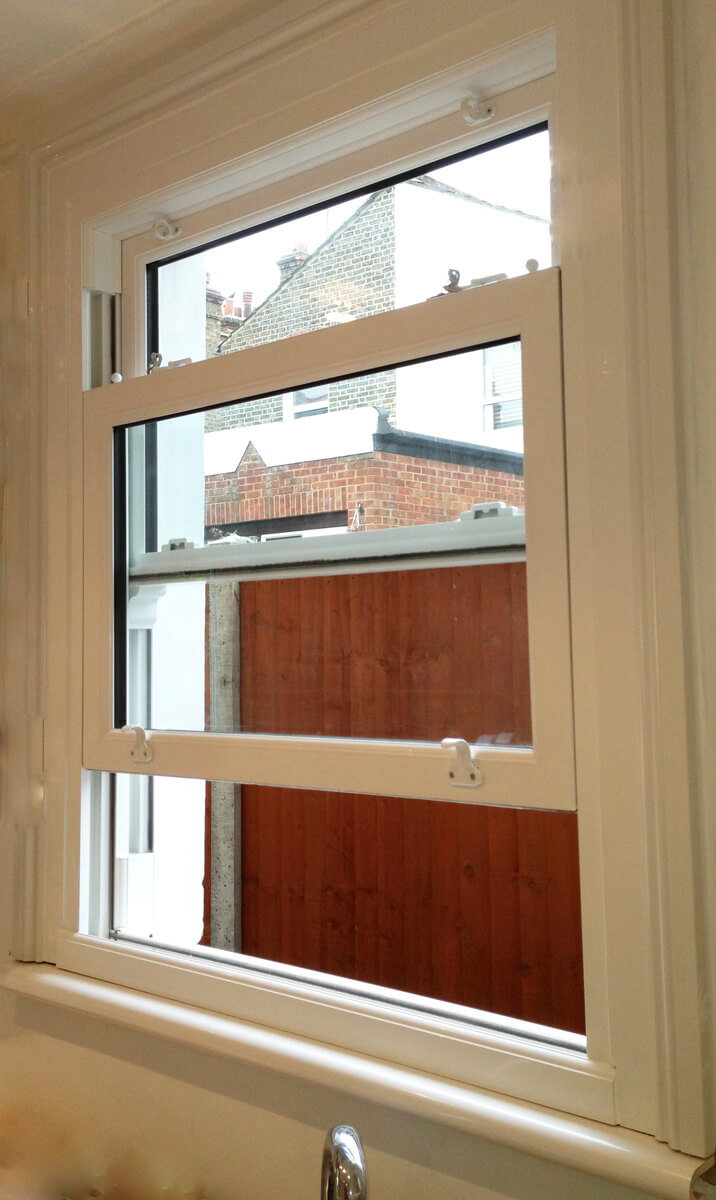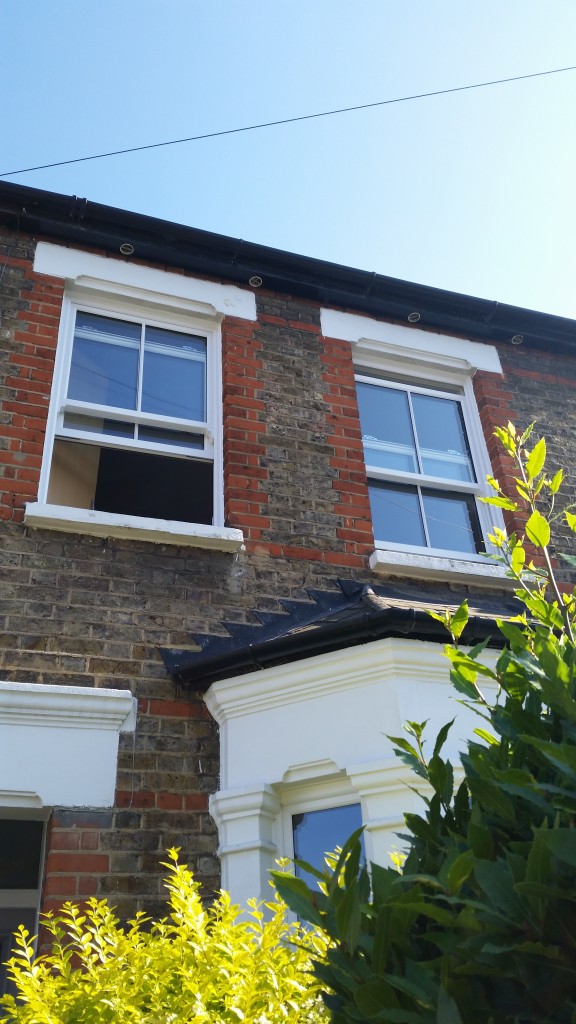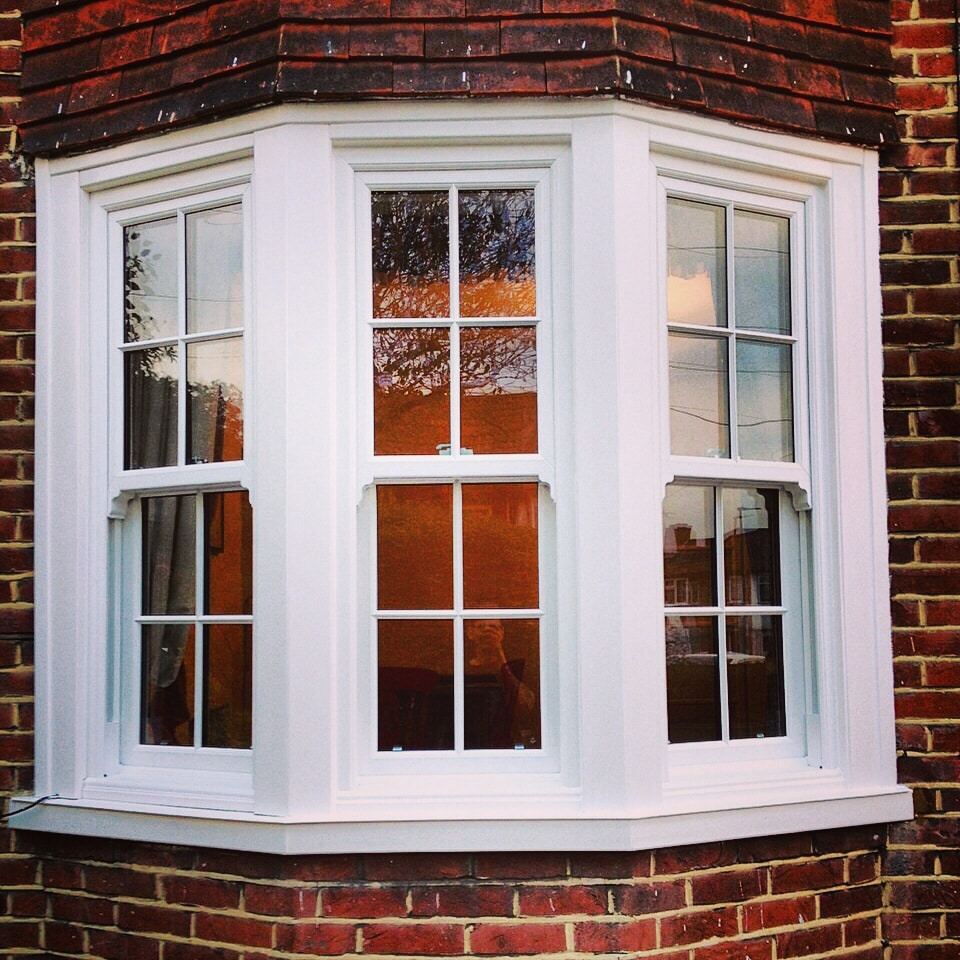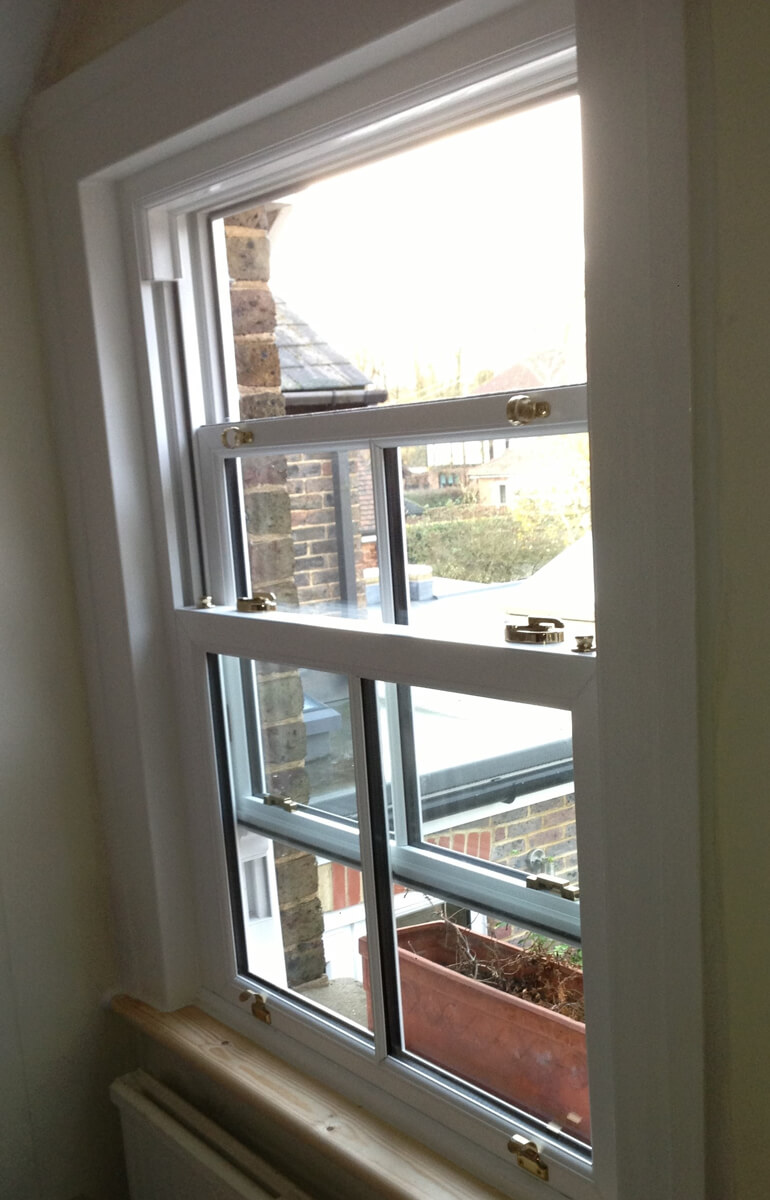 Designed To Your Customers Needs
We know that being able to offer your customers several styles and design options is a big factor in whether or not they choose you as their preferred installer. That is why our uPVC sash windows come with the option to choose from an array of attractive colours and finishes.
They can choose from finishes including mahogany, Irish oak, and golden oak which can be mixed and matched with a selection of colours.
If your customer is not sure of the finish they would like, get in touch with our team and we can provide you with the information they need to choose the perfect windows for their home.
Low Maintenance uPVC Sash Windows
Your customers will not need to worry about constantly maintain the quality of their vertical sliding windows in Croydon. As our windows are manufactured by industry-leading brand Kommerling, you can be sure that their new windows stand to last the test of time.
All they will have to do is simply wipe down their window frames, and glass with a damp cloth from time to time and their windows will look as good as the day you installed them.
Quality Guarantee
As we are a leading double glazing manufacturer and supplier, we like to give our tradespeople peace of mind when they choose us as their uPVC sash window supplier.
That is why each of our uPVC sash windows comes with a product guarantee of 20-years. This way, in the unlikely event that anything were to go wrong, you would be completely protected.
We also understand that the quality and longevity of their new windows will be of paramount importance. Therefore, you can now convey to your customers that not only are they receiving industry-leading uPVC sash windows, but they are also protected for a whole 20 years.
Sash Windows Prices Croydon
To find out more about our supply only uPVC sash windows in Croydon, get in touch with our team on 020 8640 0380 today. You can also submit your request via our online contact form.
Alternatively, if you know the trade sash windows that you are looking for you can use our online quoting engine. This gives you the option to receive a free and instant quote on the sash windows of your choice today.