Offer your Croydon customer a seamless exit from their home with our range of patio doors. We manufacture back doors using quality uPVC and aluminium. Each one offers a range of benefits, such as increased thermal efficiency, weatherproofing and security of the Croydon property.
As a manufacturer and supplier, Your Price Window Sales Ltd has more than 25-years of experience in the double glazing industry. We've been offering the finest patio doors to installers, builders and homeowners across Croydon and South London. Contact our team today to find out more.
The Perfect Fit for Every Home
Patio doors boast a highly practical design that can be easily fit into any size Croydon home. The two, three or four-paned systems mean even in smaller homes, they can have easy access to their garden. Unlike French doors, this back door doesn't swing inwards or outwards, making it the perfect space-saving solution.
As with all our uPVC and aluminium doors, our patio doors can be manufactured in a range of colours and woodgrain foils. This means you can offer your Croydon customer the perfect fit for their home. Whether it's a woodgrain foil for a traditional property or a bolder colour for a modern home, we can make the right door for your project.
21st-Century Security
When manufacturing all our doors, we take security very seriously. Our patio doors are built from robust materials, with the multi-chambered uPVC and aluminium frames offering a great level of rigidity. When combined with glazing and multi-point locking, we eliminate any potential weak points from the door. This means your Croydon customer can sleep peacefully knowing their property is protected.
To provide more peace of mind, we internally glaze the panes within the door. This means they cannot be removed from outside of the door. The PremiLine PRO Patio Doors we offer is designed with a hidden locking system between the interlock. This makes the design of the door cleaner, smart and more efficient for your Croydon home.
With the PremiLite patio doors, the high-security lock is engaged through turning the handle. The strong stainless steel tracks and sleek frames mean these patio doors will enhance the look of any of your customer's home. Glazing can also be customised, with a maximum thickness of 28mm.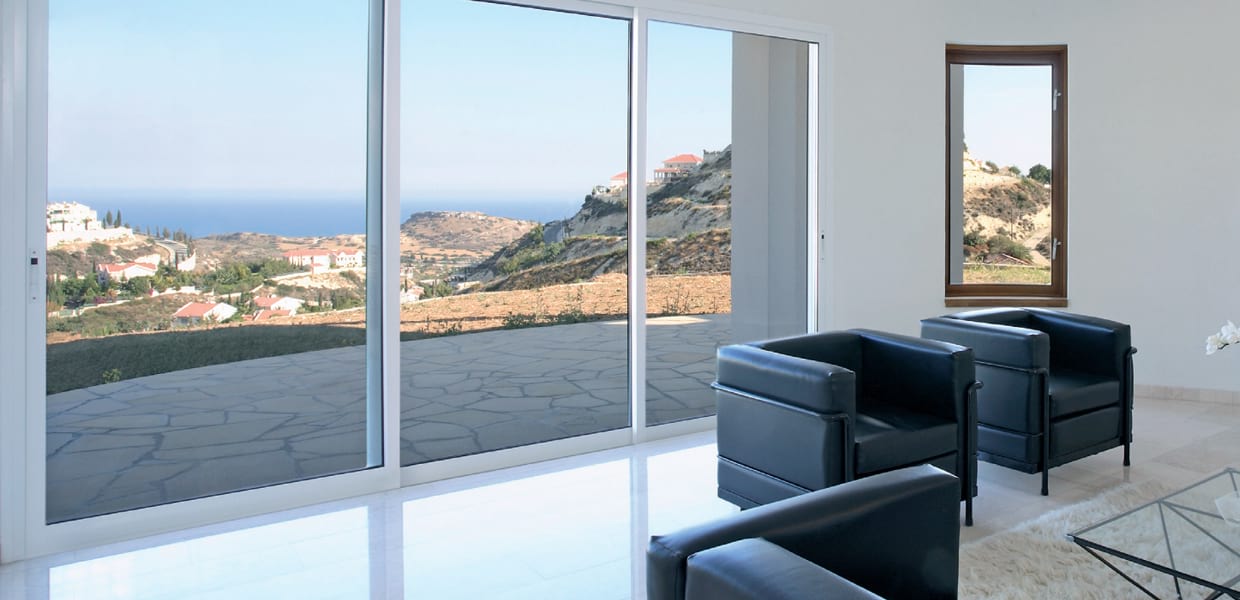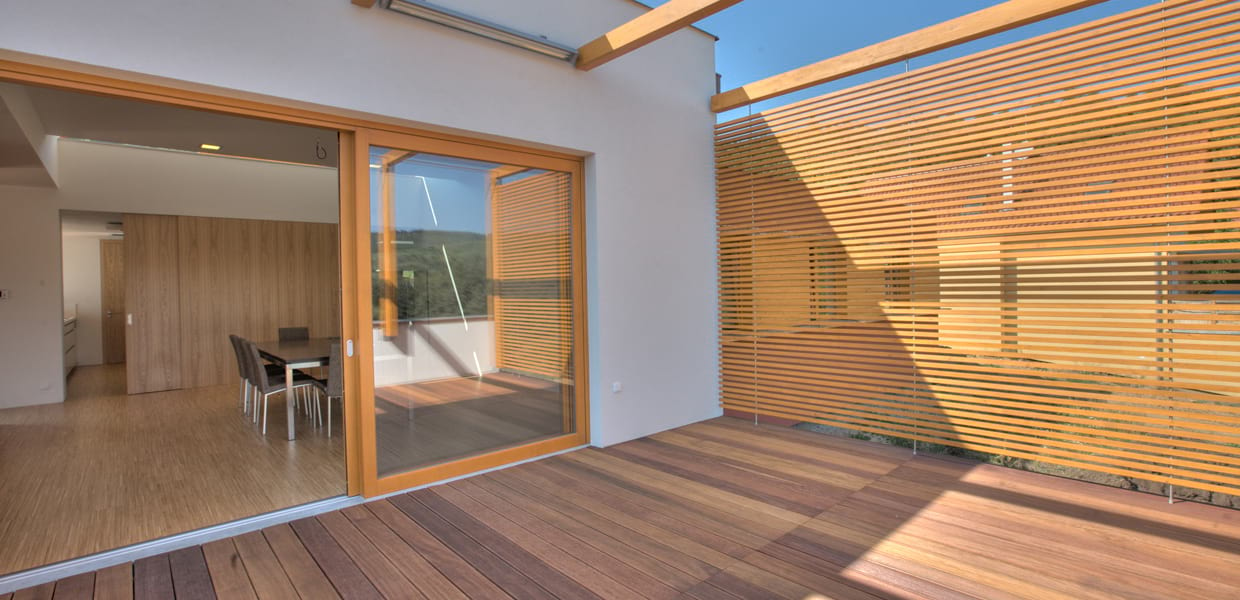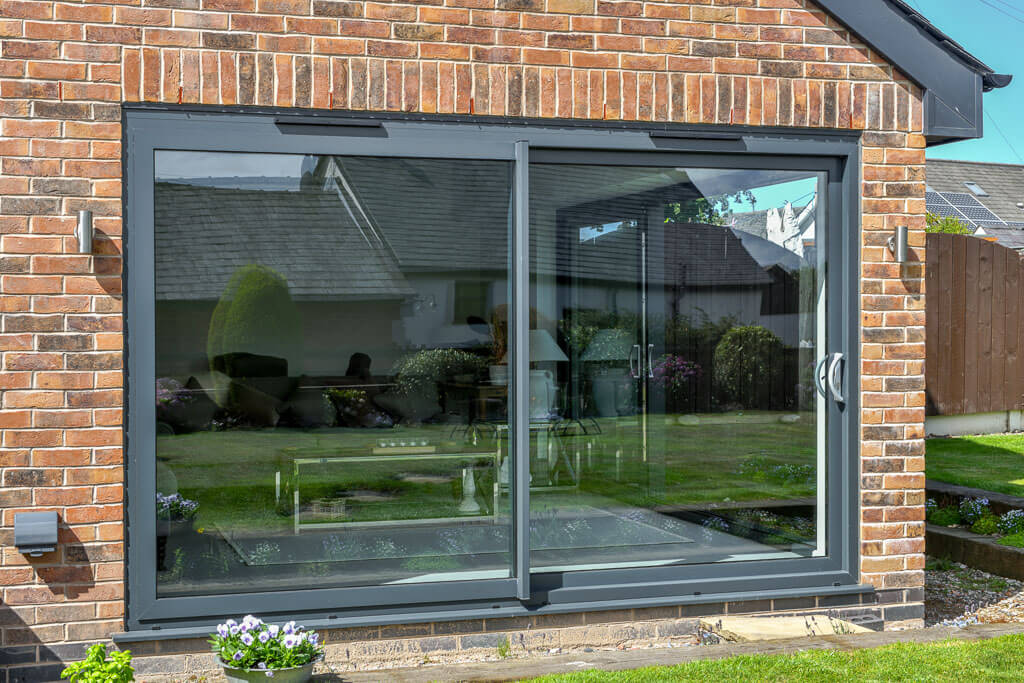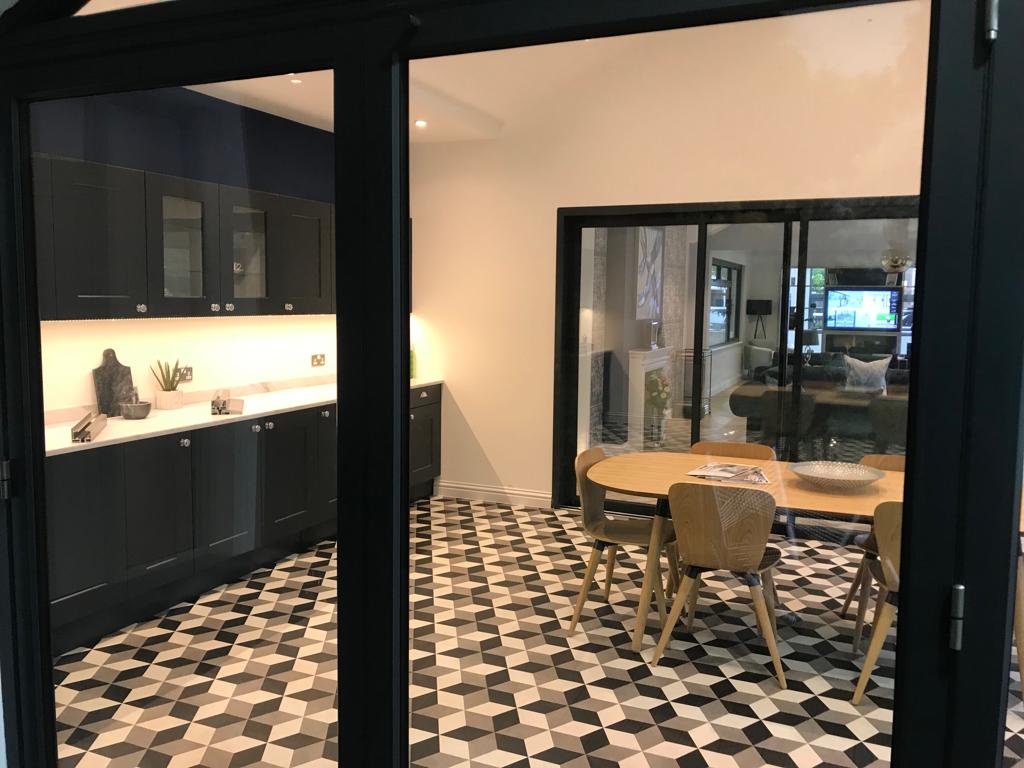 Thermally Efficient Design
Through using the best uPVC and aluminium profile during manufacturing, we can offer patio doors that will naturally warm your customer's home. Fitted with double glazing as standard, this works alongside the frame to trap in pockets of warm air. Even in the cold winter months, these doors will provide a comfortable temperature within the property.
As your customer's home remains warmer for longer through our patio doors, the Croydon homeowner will start to rely less upon their central heating for warmth. This will lead to the energy bills of the property lowering, giving them more money to spend on the things they enjoy. It will also help to shrink the carbon footprint of their South London home.
Easy Access
Our patio door range allows for easy access to your customers Croydon home. We can manufacture and supply our patio doors with optional low thresholds. This is ideal for homeowners requiring pushchair or wheelchair access from the back of their property. The low threshold also reduces tripping risks that can occur with high threshold doors.
Low Maintenance Design
Through offering patio doors made with the best materials, our patio doors will not provide the Croydon homeowner with any high maintenance headaches. Even during the worst South London weather, these doors will maintain their quality. We fit quality weatherseals with these doors to prevent cold draughts or damp from seeping into your customer's home.
Unlike old timber doors, our patio doors will maintain their quality after constant exposure to the changeable Croydon weather. These doors will not warp, bow, rot, twist, flake, or crack. The colour itself has been imbued within the profile, so they also won't require repainting. The only maintenance your customer will need to carry out on our patio doors is to give them an occasional wipe down with a damp cloth, which will maintain the good-as-new look.
Quality Guarantee
By choosing Your Price Window Sales Ltd, you can offer your customers complete peace of mind they are getting the best patio doors installed in their Croydon home. Our patio doors are accompanied with a guarantee of 10-years. If in the unlikely event anything goes wrong with the door within the time, your customer will be covered.
Patio Door Prices Croydon
If you'd like to discuss one of our patio doors for your Croydon project, then don't hesitate to get in touch. You can call our team on 02086 400 380 or fill out our online contact form.
Or why not start an online quote. Simply enter a few details to receive a bespoke estimate, with no obligation to book.