Upgrade your customers home in Croydon with one of our incredible composite doors. If you are looking for a timber style door but are looking for an enhancement in quality and longevity, look no further than our modern composite door range.
Designed to imitate the appearance of wood, but with a performance that exceeds any timber door, our supply only composite doors are perfect for any home in Croydon.
Get in touch with our team or get your free online quote today! We look forward to hearing from you.
Quality Composite Doors
We pride ourselves on offering our tradespeople in Croydon quality composite and entrance doors. That is why we use industry-leading manufacturer Solidor for our composite door range. You will not be disappointed with a door manufactured by Solidor and installed by Your Price Windows.
If you have a good idea of the trade composite door you are looking for, please go ahead and use the fantastic Solidor door designer. You will receive a visual representation of your desired door, as well as an instant quote on its price. If you are not so sure, please keep reading to find out more about our composite door range.
Thermally Efficient Composite Doors
Keeping your home warm in the winter months is likely to be your customers top priority. However, if your door does not prevent heat from escaping your home, this can feel seemingly impossible.
Current building standards state that the doors on your home must achieve a U-value of 1.8W/m2 or less to comply. That is why our composite doors sit well within this regulation and operate at a maximum U-value of 1.5 W/m2.
The solid timber core of our supply only composite doors makes them the perfect addition when you are looking to improve the thermal efficiency of a home in Croydon. Our entrance doors will help retain the heat within their home, meaning they will no longer have to suffer from cold draughts.
Therefore, they can keep their home insulated all year round, creating a warmer environment, whilst reducing their heating bills.
Low Maintenance
The quality of our composite front doors means you will not have to worry about the constant maintaining and repairing your customers new door.
They can use a soft sponge and warm soapy water to wipe down the door frame and panelling from time to time. To clean the glass they can simply use any standard window cleaner, it is as simple as that. Wipe down the composite door every so often, and it will look as good as the day you installed it for them.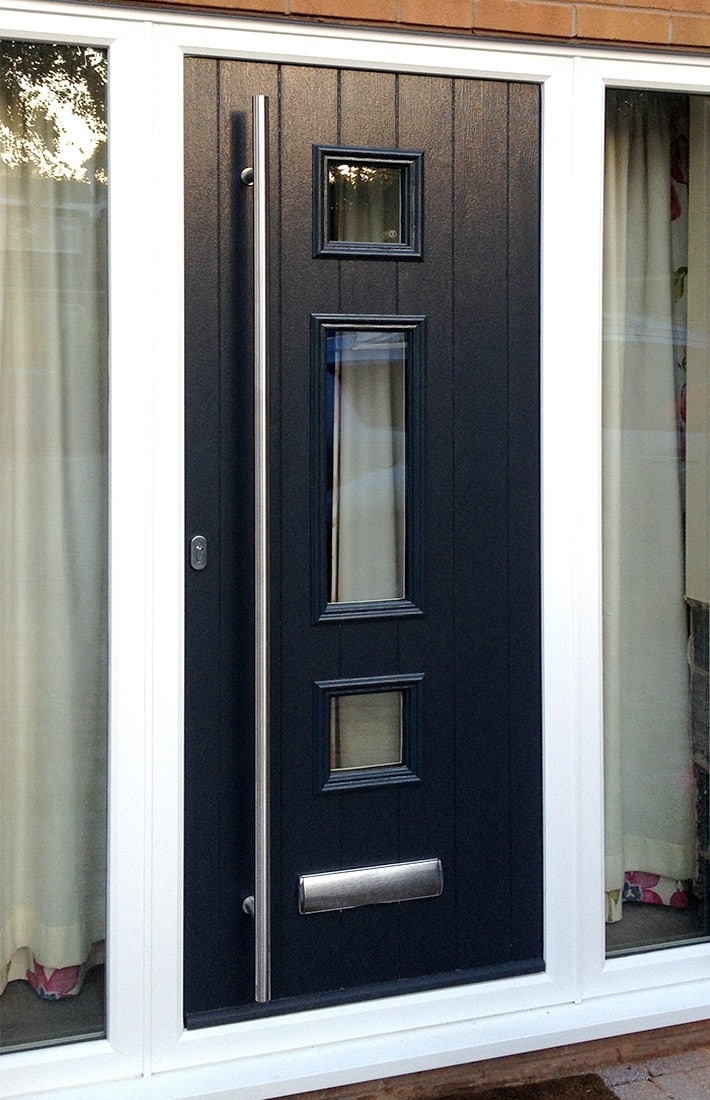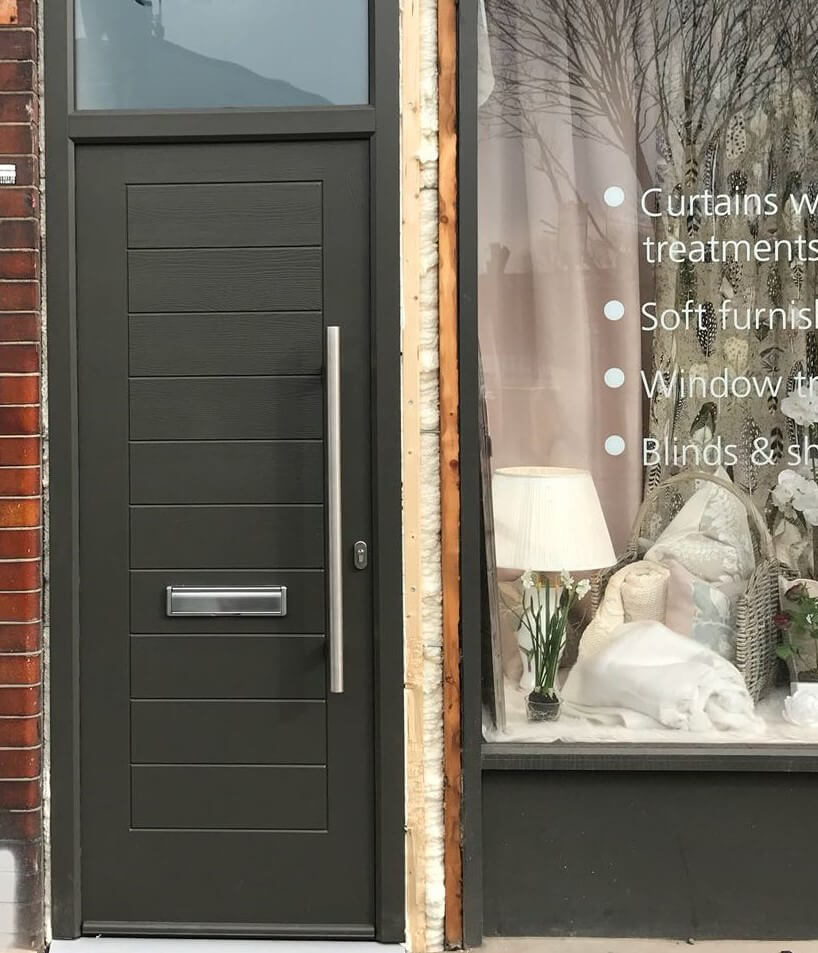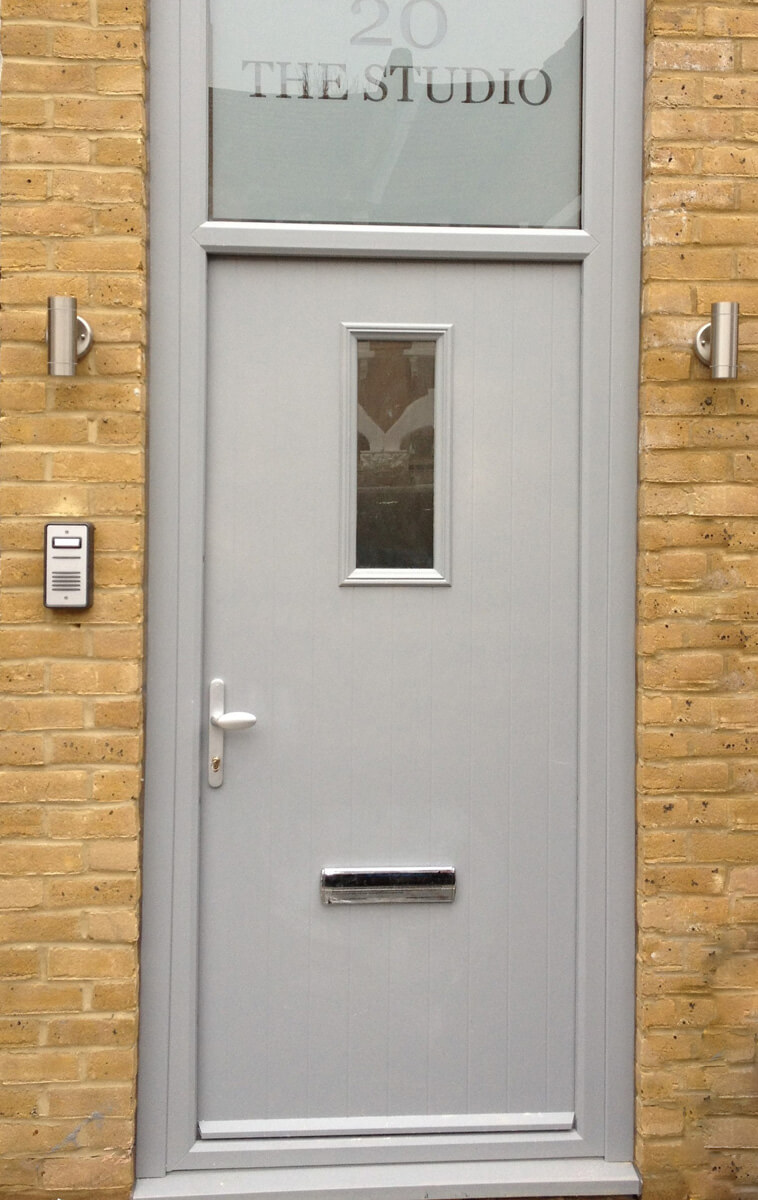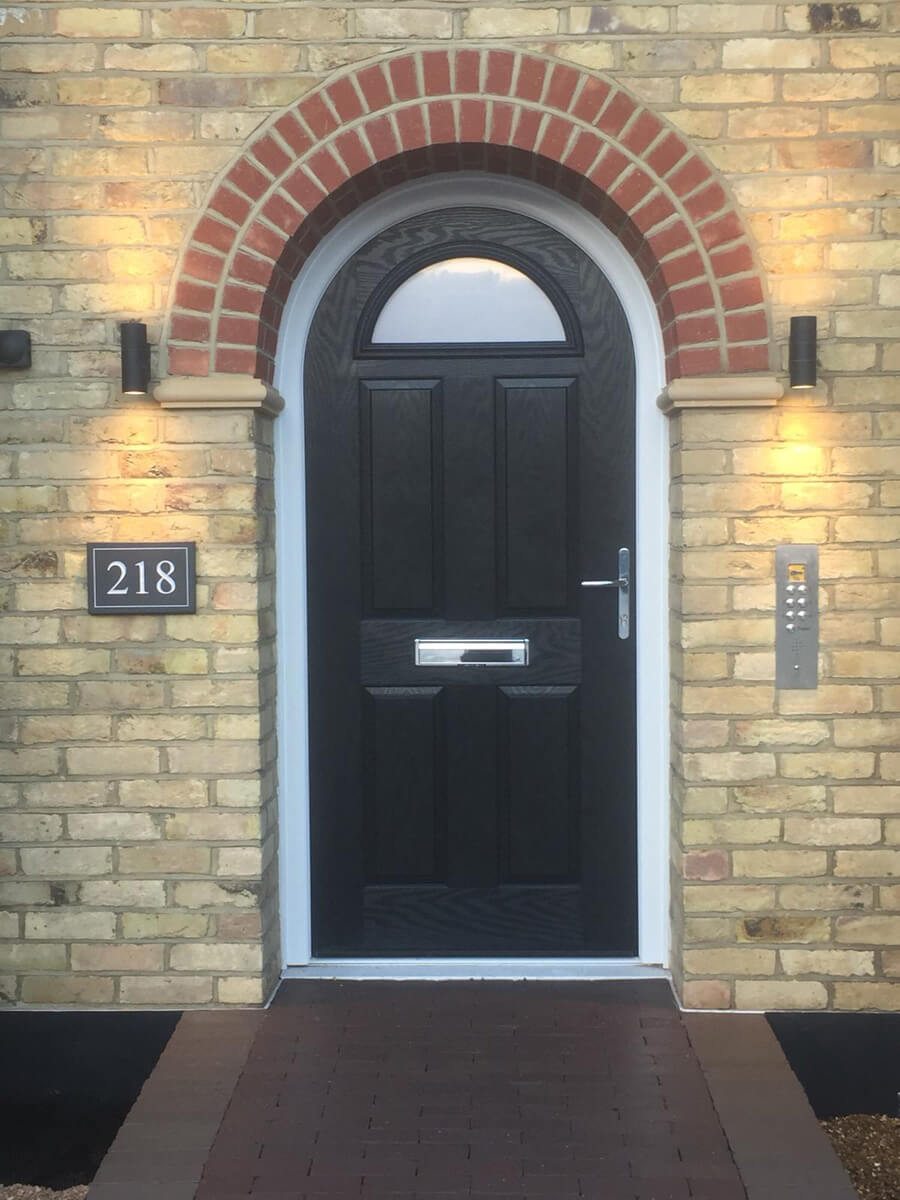 Customisable
Enhance the look and feel of your door with a dash of colour of woodgrain finishes. You have the option to choose from a range of RAL colours for your new trade composite door in Croydon.
As we use Solidor for our composite doors, you have the luxury of choosing from the markets largest range of colours and finishes. Meaning you will never be short of options when updating your clients home with a new entrance door.
You can choose from contemporary colours such as Cobalt Blue, Lavender, Titan, Twilight Grey and many more. Your customers should not feel restricted by choice when choosing to invest in your home.
Find out more about our double glazed composite door range by contacting us today.
Secure Doors in Croydon
We know that convincing your customers that their new front door will keep their family, and their family home safer is likely to be an important factor in the door you choose to supply them with. That is why we make sure to offer our customers the best-in-class when it comes to secure composite doors.
Firstly, all our entrance doors are BBA approved. This means that they reach a minimum standard of quality, reliability and security.
Our modern supply only composite doors are also fitted with the latest security features such as multi-point locking systems. This way, you can be sure that your new door is set to prevent unwanted visitors from ever entering any home.
Your customers can feel safe with a new front door from Your Price Window Sales.
Quality Guarantee
We are so confident in the quality of our entrance doors, that we offer our tradespeople a 20-year product guarantee on all our double glazed composite doors. This way, in the unlikely event that something were to go wrong, you would be completely protected.
To find out more about our front doors get in touch with our team today. We will be happy to help answer any questions you may have.
Composite Door Prices Croydon
Get in touch with our team today on 020 8640 0380 to get a quote on your new composite door. You can also fill in our online contact form and one of our team will be in touch with you shortly.
Alternatively, if you know the door you are looking for, please feel free to use our online quoting engine. You will receive an instant free no-obligation quote.
We look forward to hearing from you soon.