Our bifold doors will flood your customer's home with light, providing easy and secure access to their Croydon home. We use the quality Origin profile, one of the best on the market. By choosing Your Price Windows, you'll be offering bifold doors that will increase the security, weatherproofing and thermal capabilities of your customer's home.
As a business, we have more than 25-years of experience in the double glazing industry, supplying bifold doors to homeowners, builders and installers. Our bifold collection is fast becoming the back door of choice in homes across Croydon. The intelligent design allows for easy installation and we can supply our South London customers with bifold doors within 48-hours.
Reducing Your Customer's Energy Bills
Aluminium previously had a reputation for not being a thermally efficient material. With our modern bifold doors, this won't be the case. Your Croydon customer will save money on their energy bills as they rely less upon their central heating.
We manufacture our profile with thermal breaks, which work alongside the panes of glazing to trap in pockets of warm air. The quality of the aluminium is so high, this door can achieve U-values of 1.3 W/m2K, far exceeding British Building Regulations. These doors will maintain a comfortable temperature within the property, leading to less reliance upon central heating. In turn, this will lead to lower energy bills and reduce the carbon footprint of your customer's home.
21st-Century Security
Security is the most important factor of all the doors we manufacture and supply. Our aluminium bifold doors are no different. Aluminium as a material offers better rigidity than standard uPVC, composite or timber. We increase the security offered through high security hinges, two deep throw hooks, large shoot bolts, a high security lock and an 8-point multi-locking system across the door.
With security high across the frame of our bifold doors, your customer can sleep peacefully knowing weak spots have been eliminated. The anti-lift bars at the top and bottom also prevent the door from being taken off the rollers. With all the secure hardware we use, we can offer our customers bifold doors that will provide effective security.
Accessible to All
Our bifold doors can be manufactured with a range of low threshold options, allowing your customer to make their Croydon home accessible to all. Perfect for homeowners requiring wheelchair or pushchair access, the threshold options allow for equal floor finishes. This also reduces the tripping risk that can be an issue with higher threshold doors.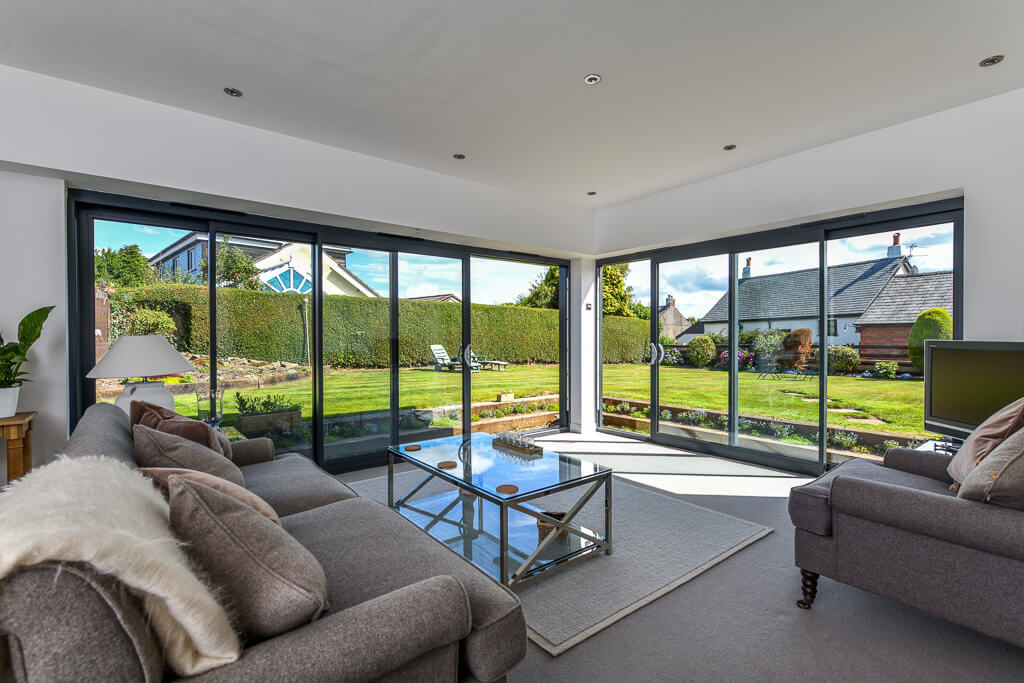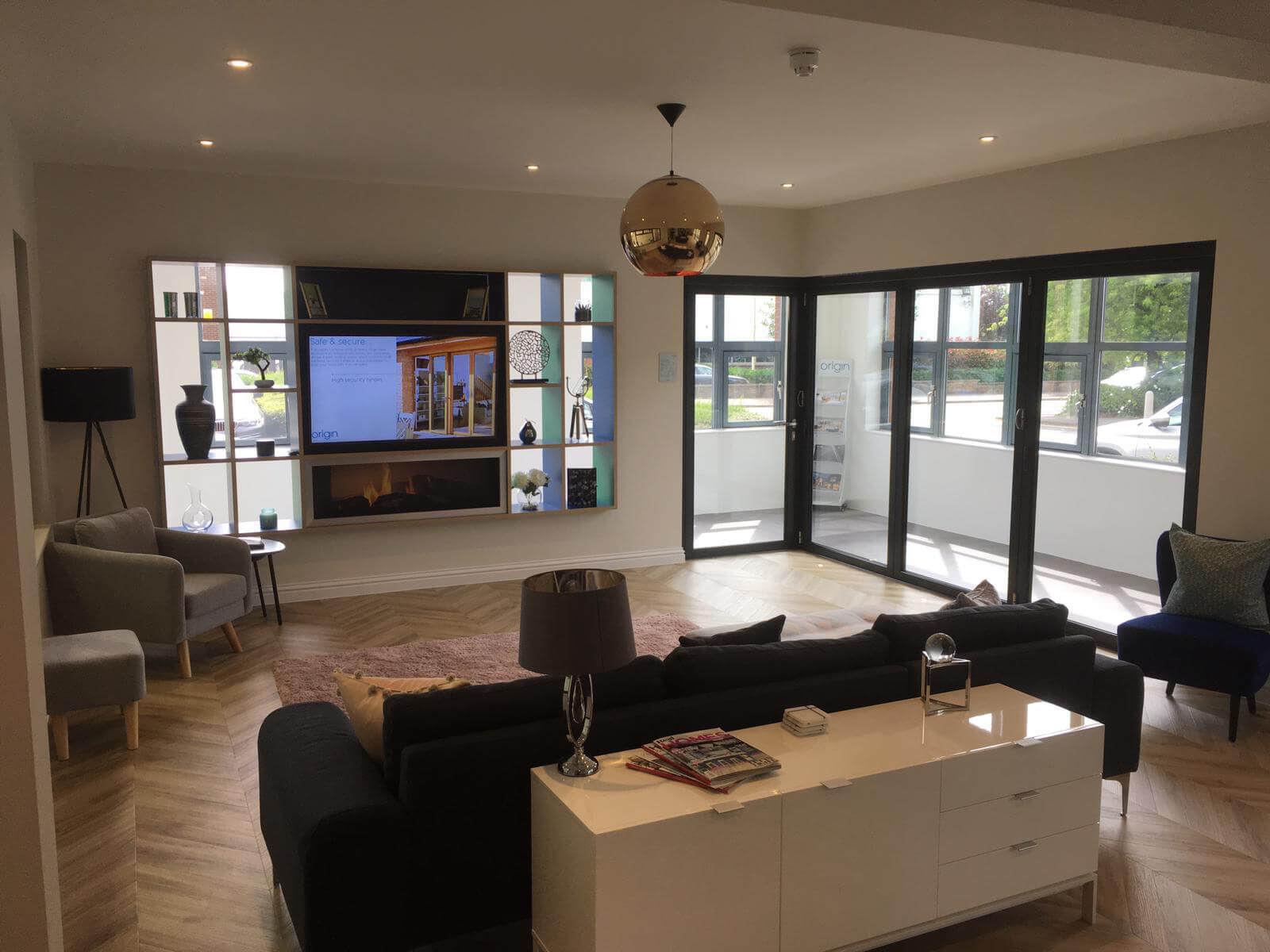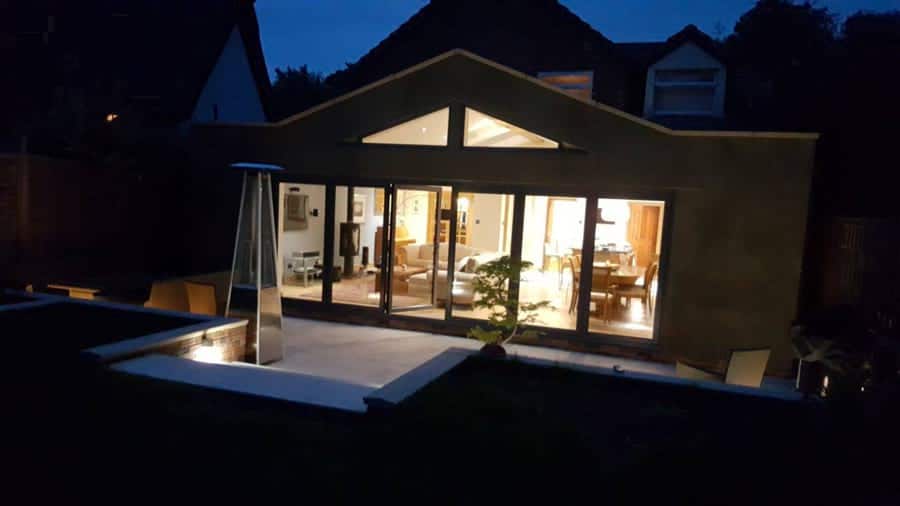 Designed to Your Customer's Property
For any installer or builder, it's important that you're able to offer bifold doors that suit the property. Our doors can be customised in a variety of different ways, offering the perfect fit for your Croydon customer. One customisable feature is the configuration options. We provide two-panelled systems all the way up to eight-panelled sets, as well as corner and bay bifolds that can open inwards or outwards.
Our bifold doors are manufactured to suit every type of property. We offer range of colours and woodgrain foils. For modern homes, a vibrant colour will match the contemporary look. For heritage properties, the woodgrain foils look like traditional timber.
Each door also comes with a range of customisable handles, with gold, chrome, black or white options available. Through choosing Your Price Window Sales Ltd's range of bifold doors, you can offer your customer the perfect fit for their home or project.
Weatherproof Design
Your customer won't be left worried by the changeable Croydon weather from compromising the comfort of their home. Our bifold doors are manufactured with weather tight seals across the frame. Even in the worse weather, these doors will not allow cold draughts or damp to affect the property.
Aluminium as a material is extremely low maintenance, so your customer will not be left carrying out high maintenance tasks. The only maintenance they will need to carry out on our bifold doors is to give them an occasional wipe down with a damp cloth, maintaining the good-as-new look. Unlike timber, these doors will not warp, bow, rot, twist, flake, crack or discolour.
Quality Guarantee
You can offer your Croydon customers full peace of mind the bifold doors you install are built to last. These aluminium bifolds are accompanied by a guarantee of 20-years. Should anything go wrong within the door in this time, your customer's door will be covered and can be fixed.
Bifold Door Prices Croydon
If you'd like to discuss one of our bifold doors for your Croydon project, then don't hesitate to get in touch. You can call our team on 02086 400 380 or fill out our online contact form.
Or why not start an online quote. Simply enter a few details to receive a bespoke estimate, with no obligation to book.