http://www.yourpricewindows.com
On show are our modern 'Origin' Bi-folding Doors (20 year guarantee).
Feel free to visit our Showroom in Mitcham, South London, which has been recently revamped.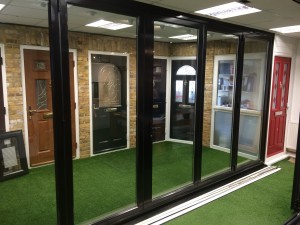 Come in and we'll happily give you a demonstration of the Bi-Folding Doors.
We are happy to answer questions you may have.
You'll see at first hand how they operate so elegantly and effortlessly.
Our team is here to help.
We are also open on Saturday's from 7.30 am to 12.30 pm.