We supply bifold doors for tradespeople in Horsham. Whether you are a builder or installer, we have the solution for you. The high quality products we produce stem from the market leading Origin profiles. By choosing Your Price Windows as your supplier, you will be able to offer your customers doors that will increase security, have effective weatherproofing and thermal efficiency.
Due to their accessibility and design, bifold doors are very easy to install for your customers in Horsham. We can also supply our customers with bifold doors within 48 hours.
Maximising Natural Light
A key benefit of bifold doors is the natural light they will offer your customers' home in orsham. This is due to their design going from the ceiling to the floor. The large glass panels make for an excellent gateway for natural light, whether opened or closed.
Having more natural light coming into your customers' homes could also save them money on their electricity bills as the need to turn lights on may decrease. Suppose your customers are currently experiencing areas in their home that are not receiving enough light and have to use a lot of electricity, bifold doors could be the perfect solution.
Modern Security
Security is arguably the most important aspect of a door. The high quality bifold doors manufactured and supplied by us offer an amazing amount of security. Installed with a multi-point locking system, high security hinges and a high level security lock, it means they will keep your customers' homes afe in Horsham.
Additionally, the double glazing and high security tracks mean that the bifold doors come with extra protection and ensure your customers' homes are kept safe during the day and night.
With our supply being aluminium bifold doors, it means your customers will be getting the best bifold door. Aluminium bifold doors offer more security due to their firmness over materials such as uPVC, composite or timber doors.
Aesthetically Pleasing
Not only are bifold doors functional and innovative, but they are also very aesthetically pleasing to the eye. If your customers want their home to keep a certain style, the bifold doors are the perfect option for any home in Horsham. In addition to the benefits mentioned, they will also give your customers homes a modern look and luxurious feel.
The smooth opening action of bifold doors is fantastic for aesthetics as well as functionality. It can create a beautiful look for your home as they look excellent, opened or closed.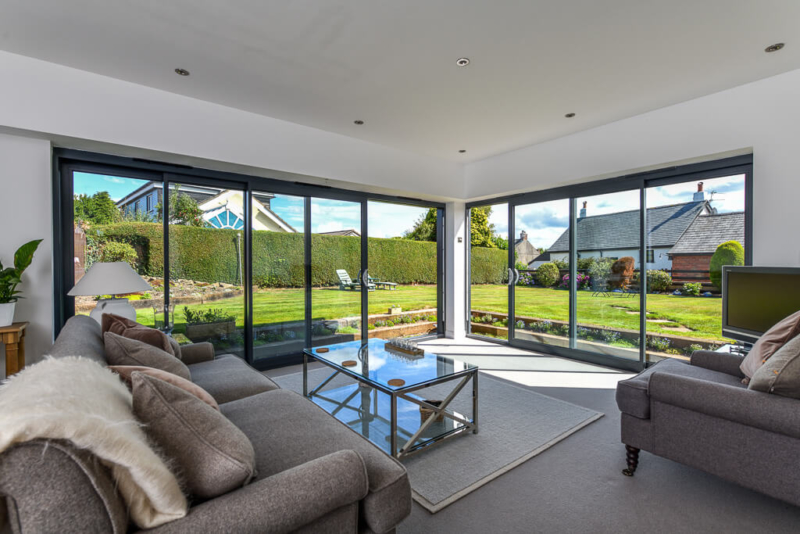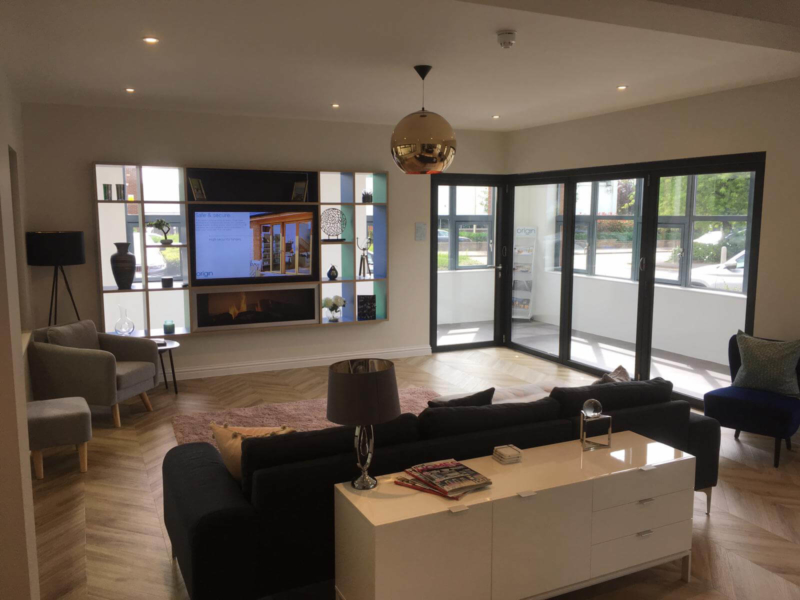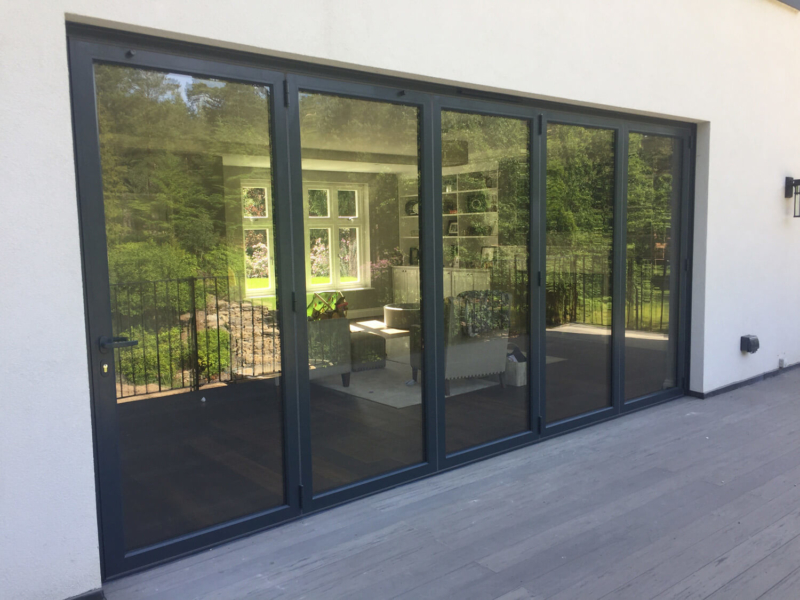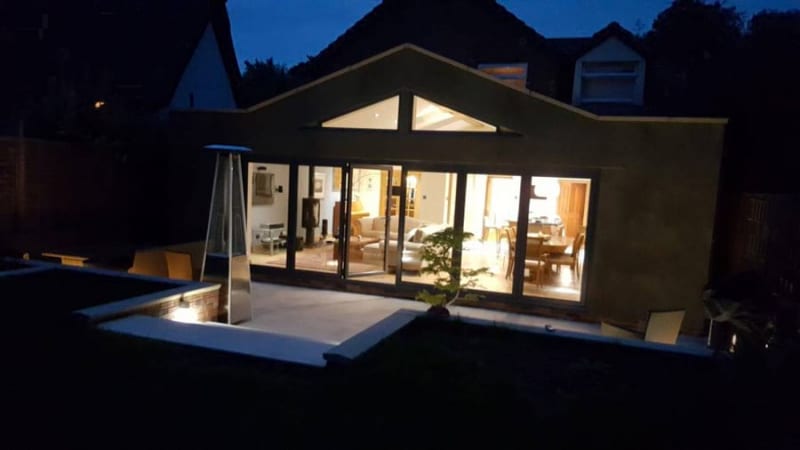 Bespoke Bifold Doors
Whether you are an installer or a builder, it is important to offer your customers a bifold door that is fully customisable to suit the customer' property. Our doors can be customised in a range of different ways that will fit your customers' property in Horsham.
One way in which we offer this customisation is through different panel options for your bifold door. We provide the option to have two panelled systems through to eight panel systems.
Moreover, we offer a selection of colours and woodgrain foils. Within these, you will find the perfect choice for your customers' homes in Horsham. Various colours are available for new homes that can suit any modern home. On the other hand, for heritage properties, the woodgrain foil can give you a traditional look with all the benefits that the bifold door offers.
Weatherproof Design
Rest assured your customers in Horsham will be satisfied that their bifold doors will last under all weather conditions. Whether it's rain, snow, or strong winds, bifold doors will withstand it.
They are designed so longevity is kept at the front of the mind. Ensuring that they should last a lifetime, with correct maintenance. The maintenance is only an occasional clean with soap and a cloth. Aluminium is not as prone to rain and dampness as timber.
Quality Guarantee
Our bifold doors have a 20 year guarantee, reassuring that if anything were to go wrong with your customers' door within this time, it would be covered and fixed.
You can now give your customers in Horsham peace of mind that the doors they will be provided with will last.
Bifold Door Prices Horsham
If you'd like to discuss for any of our bifold doors for your Horsham project, then don't hesitate to get in touch. You can call our team on 02086 400 380 or fill out our online contact form.
Or start an online quote. Simply enter a few details to receive a bespoke estimate, with no obligation to book.