70 years of service from her Majesty, 35 years of service from us.
2022 marks 35 years of service from us here at Your Price as well as the queen's platinum jubilee.
We've been in the double glazing business for over 35 years. During this time, we've earned a stellar reputation for our high-quality products and outstanding customer service. In London, Surrey, Kent, Sussex, and throughout the south of England, we manufacture and supply energy efficient double glazing home improvement products.
Our loyal customer base will be the first to tell you that we are a reliable double glazing supply company with a team you can rely on. Whether you're a residential homeowner or a trade customer, contacting us is the first step toward obtaining a high-quality product at a reasonable price.
How do we do it?
We can provide customers with windows in as little as 24 hours! We can manufacture and deliver your new uPVC windows in less than a day thanks to our express service, which sets us apart from the competition. We can also provide a 72-hour uPVC door express service due to our exceptionally short lead times. Please get in touch to learn more about our express services.
How have we operated for the past 35 years? It's really that simple. High quality double glazing products delivered with exceptional customer service and short lead times.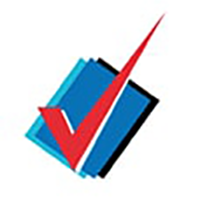 In Mitcham, London we have a cutting-edge manufacturing facility. We only use high-quality materials and manufacturing techniques to create energy-efficient glazing in a timely manner. Our knowledgeable staff is available to assist you.
We provide energy-efficient windows and doors, such as bifolds. So, why not begin with a free online quote?
Do you have a question? Check out our FAQ page to see if your question has already been answered.